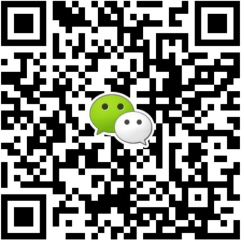 Add: No.707 LianMeng Road,Shijiazhuang,Hebei,China 050000
Tel: +86 153 50599845
Fax: +86 311 85341158
Email: info@baysource.cn
Skype: agrolee312
Whatsapp: +86 13266919026
About Us

Established in year 2004,Baysource grew up to one leading exporter of agrochemicals in Hebei province,China. After years of development,Baysource now consists a group of companies which include Baysource exports,Betrust ltd,Evergreen Crop Science,Yongcheng Lab and these make us high responsbility to offer full range of qualified agrochemical products ,first-class services &specialized efficacious solutions for sustainable plants protection and nutrition. We are a technology and market-oriented company with a genuine passion for agriculture.


Recent years, in order to solve the problems of food supply crisis,safty and enviroment pollution problerms,crops yield improment issues, China goverment pushing new agriculture policy of pesticide zero increase & fertilizer deduct while efficiency increase. Baysource seized the historical opportunities and growing very quickly by developing organic,eco friendly,high-tech agrochemical products like organic pesticide,new fertilizer,functional fertilizer,new biostimulant,plant grow regulator,bilogical & chemical pesticide and morden agriculture personalized & flexible services and solutions. Over 50 coutries already had our products footprint like India, Korea, Japan, Vietnam, Nepal, USA, UK, Italy, Spain, Bolivia, South Africa., etc.


Back on strong and experienced R&D team,we also widely develop most potential-valuable products from China natural sources and deeply explore China mature-qualified products.We designed over 200 special products as customers requirements. Baysource targets always focused on delivering smart solutions to the challenges of 21st century agriculture and securing the foods of the world.

Our slogan is "ONE STOP SOLUTION"of your crop nutrition and protection. We are proud to position ourselves as partners exclusively with reliable party who engaged in long term cooperation,reciprocity and mutual benefits,Sustainable agriculture concepts and products.