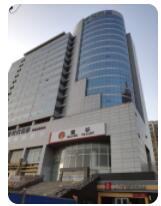 Established in year 2004,Baysource grew up to one leading exporter of agrochemicals in Hebei province,China. After years of development,Baysource now consists a group of companies which include hebei baysource trading co.,ltd,betrust industrial(shenzhen) co.,ltd,evergreen crop science co.,limited,Yongcheng Lab and these make us high responsibility to offer full range of qualified agrochemical products ,first-class services &specialized efficacious solutions for sustainable plants protection and nutrition. We are a technology and market-oriented company with a genuine passion for agriculture.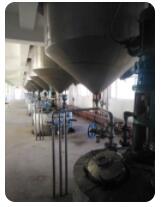 Recent years, in order to solve the problems of food supply crisis,safty and enviroment pollution problems,crops yield improvement issues, China goverment pushing new agriculture policy of pesticide zero increase & fertilizer deduct while efficiency increase. Baysource seized the historical opportunities and growing very quickly by developing organic,eco friendly,high-tech agrochemical products like organic pesticide,new fertilizer,functional fertilizer,new biostimulant,plant grow regulator,bilogical & chemical pesticide and morden agriculture personalized & flexible services and solutions. Over 50 coutries already had our products footprint like India, Korea, Japan, Vietnam, Nepal, USA, UK, Italy, Spain, Bolivia, South Africa., etc.

Back on strong and experienced R&D team,we also widely develop most potential-valuable products from China natural sources and deeply explore China mature-qualified products.We designed over 200 special products as customers requirements. Baysource targets always focused on delivering smart solutions to the challenges of 21st century agriculture and securing the foods of the world.
Our slogan is "ONE STOP SOLUTION"of your crop nutrition and protection. We are proud to position ourselves as partners exclusively with reliable party who engaged in long term cooperation,reciprocity and mutual benefits,Sustainable agriculture concepts and products.

Why Choose Us
Best Services and Solutions:
〖Package design〗   〖OEM produce〗   〖Market Forecast〗 〖Good Payment Term〗
〖Quality Control〗     〖Crop Diagnosis〗 〖Free Sample〗      〖Crop Solution〗
〖Recipe Design〗     〖Fast Delivery〗     〖Stable Supply〗    〖Registration Support〗
Full range of products:
Fertilizers,Biostimulants,Pgr,Inseticide,Fungicide,Herbicide.
Proffesional team:
Offer One Stop Solution to customer requirement including sales,makreting,after sales,etc
Good experience:
Engaged in agrochemicals over 15 years with fast growing
Large quantity and frequncey orders from many countries
No any fault supplies for any customers
Member of reputation organization:
Hebei Agricultural Technology Extension institution(ATE)
China Crop Protection Industry Association(CCPIA)
The Union of advanced fertilizer elite(UAF)
HeBei Chamber Of International Commerce(HBCOIC)
Strong R&D:
Own CMA&CAL certifications lab and team with its targets synthesis process's optimization, formulation recipes screening,plant nutrition development and products quality control.